Habarana
Habarana is a popular tourist destination for safari lovers as it is the starting point for safaris in the nearby Habarana jungle and the Minneriya sanctuary which is heavily populated by elephants.[1] Elephant back riding is also an attraction in this small city. Habarana is situated nearby to the ancient rock fortress and castle/palace ruin of Sigiriya and is situated on the main road from Colombo to Trincomalee, Polonnaruwa and Batticaloa. The population of the city is expected to be in the area of 5000–10,000.
The area has some of the best hotels in the country and the greenery and wild life has added value, making the location attractive for tourists.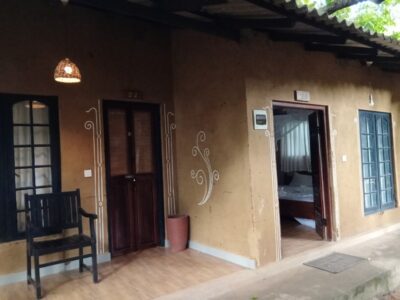 The Highcairn Luxury Boutique Hotel was planned and built almost a century ago. In 1924 by the then English Governor, Sir Henry Monck-Mason Moore the Last Governor of Ceylon before the independent of Ceylon came to effect. He selected this Cairn land on top of the Hill Bend to easily view the area.
Immerse in the natural sceneries 
True village experience
Boat tour in the lake
Meals at chena hut & Bonfire and BBQ Nights
Unfortunately no tours were found.
Unfortunately no car rentals were found.
