Jaffna
Jaffna is the capital city of the northern province. It is situated on the northern tip of the island. It is also known as the 12th most populous city in Sri Lanka, though it was the 2nd populous city on the island before the Civil war. Jaffna has interesting sites that could be visited. People in Jaffna are always ready to welcome you with a warm smile and some interesting food for your palette. You can enjoy seafood and a variety of non-vegetarian food, cooked with a blend of spices that adds to its unique taste when compared to other food varieties around the island.
| | |
| --- | --- |
| Languages spoken | Tamil |
| Currency used | LKR |
| Area (km2) | 20.2 km sq |
| Country name | Sri Lanka |
Sports & nature
Cricket and football are widely played sport among the youngsters in Jaffna. When the clock strikes 5 pm, from the young ones to young adults can be seen playing Cricket or football at the locally situated grounds. Lately Sri Lanka Navy in collaboration with the Canoe Association of Sri Lanka has worked hard in trying to introduce water sports in Jaffna.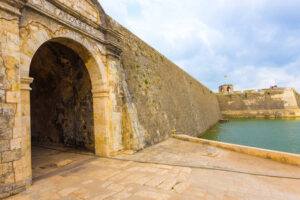 Nightlife info
There are local restaurants and bars you can dine by for a night out with your friends. You can enjoy a good stroll by the beach at night and enjoy local cuisine maybe at the local restaurants and enjoy a drink by the bar. Mostly after 7 pm, Jaffna city becomes less chaotic from traffic and it is peaceful and quiet at night.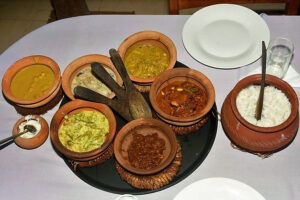 Culture and history info
Jaffna has a history of being invaded by the Dutch and Portuguese. Portuguese merchants and Catholic missionaries were active within the Jaffna kingdom in the 1950s, hence there are beautiful churches and government buildings built by the Portuguese. Jaffna also became prominent as a trading town in locally grown agricultural products with the native merchants and farmers profiting from the trade. After the rule of Portuguese and Dutch came the British to rule Jaffna. Under British rule, Jaffna enjoyed a period of rapid growth and prosperity.
Unfortunately no accommodations were found.
Unfortunately no tours were found.
Unfortunately no car rentals were found.
