Trincomalee
Trincomalee is located in the Eastern Province of Sri Lanka and is the most touristy spot of the Island. Your visit to the Paradise Island can be confidently said it is not complete if you miss a visit to Trincomalee. Trincomalee boasts many sites to visit like the Koneshwaram Temple that holds historic value and related to incidents featured in the ancient epic Ramayana. Beautiful beaches like marble beach with crystal clear water is an absolute favorite spot to the tourists and the locals. There are other activities like a boat trip to Pigeon Island and snorkeling have to top the traveler's list.
| | |
| --- | --- |
| Languages spoken | Tamil |
| Currency used | LKR |
| Area (km2) | 75 km sq |
| Country name | Sri Lanka |
Sports & nature
Trincomalee is famously known for its water sports. Pigeon Island is the perfect location for water sports in Trincomalee like scuba diving and snorkeling. It is part of the Pigeon Island Aquatic Sanctuary and was named after the many endangered Blue Rock Pigeons that consider the island home. It's not often that you're seeing these beautiful deep-rooted creatures, so when you have an opportunity, you want to catch it! Among the most prominent water sports in Trincomalee is whale watching.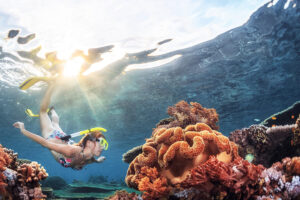 Nightlife info
Many restaurants are located on the beach itself, most of them are moderately priced places to stay and party at in Trincomalee. You can take long walks at the beach, spend your nights in the hammock (in case you are staying at the property) or simply enjoy the drinks at the bar here to enjoy the nightlife in Trincomalee. Jkab Park Hotel is one of the best bars in Trincomalee, the Park Hotel is your best bet for good food with delicious cocktails and relaxing music. You can also hire a scooter or car to ride along the beach in the night and enjoy the sea breeze.
Culture and history info
The history of Trincomalee goes more than two and a half thousand years, beginning with civilian settlement associated with the Koneswaram temple in the pre-modern era. Trincomalee is one of the oldest cities in Asia and its natural harbour in Trincomalee has served as a major maritime seaport in the international trading history of the island with South East Asia. Trincomalee is sacred to Sri Lankan Tamils and Hindus around the world. The city has many Hindu sites of historical importance.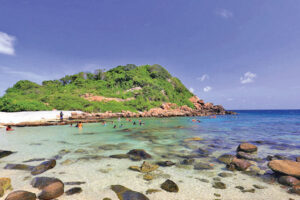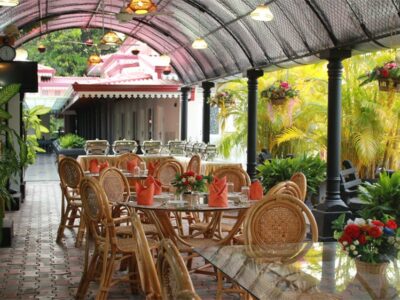 Wake up with no worries at JKAB Park Hotel, where breakfast is provided free of charge. Throughout your stay, choose from a variety of delicious dining options. Be sure to check out bar for some in-house nighttime fun. JKAB Beach Resort offers a children's playground. 
Airport transfer
Happy hour
Currency exchange
Facilities for disabled guests
Unfortunately no tours were found.
Unfortunately no car rentals were found.
