Rangala
Rangala is a small village located in Kandy District, Central Province, Sri Lanka. It is situated approximately 35 km (22 mi) northwest of Kandy in the Knuckles Conservation forest, near Kotta Ganga. Rangala natural pool is one of the most interesting place among local travelers in Sri Lanka. It is located in Kandy district of Central Province. This was widely popular after the 2017. Some Facebook pages have shared some beautiful photos of this natural pool and which were hugely attracted people on this. However, This was a hiding location a few years ago. But nowadays, many travelers' visits here due to many reasons.
| | |
| --- | --- |
| Languages spoken | Sinhala & English |
| Currency used | LKR |
| Country name | Sri Lanka |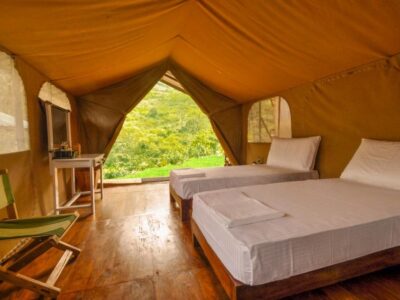 Wild Glamping Thangappuwa, Yangahapela,Rangala.
Wild Glamping offers an atypical camping experience among other Knuckles hotels in the central highlands of Sri Lanka. Featuring ten exceptionally designed luxury tents positioned ideally amidst the hazy hills, the campsite allows guests to indulge in nature whilst enjoying modern comforts.
Bird Watching
Nature Walks
Waterfall Trek
High Knuckles Trek
Unfortunately no tours were found.
Unfortunately no car rentals were found.
