x
Thank you for submitting an inquiry. We will get back to you as soon as we can.
Wild Glamping Knuckles (Rangala)
Wild Glamping offers an atypical camping experience among other Knuckles hotels in the central highlands of Sri Lanka. Featuring ten exceptionally designed luxury tents positioned ideally amidst the hazy hills, the campsite allows guests to indulge in nature whilst enjoying modern comforts.
Accepted credit cards
All major credit cards are accepted
Facilities
24/7 reception
Air-conditioning
Airport transfer
Currency exchange
Drinks served 10am-midnight
Evening entertainment
lunch and dinner
Open-air Bath
Outdoor freshwater pool
Private swimming pool
Restaurant
Restaurant and Bars
Satellite TV
Spa
Wi-Fi
Activities
Bird Watching and Nature Walks
High Knuckles Trek
Waterfall Trek
Heel Oya Trek
Corbet's Gap Trek
Rangala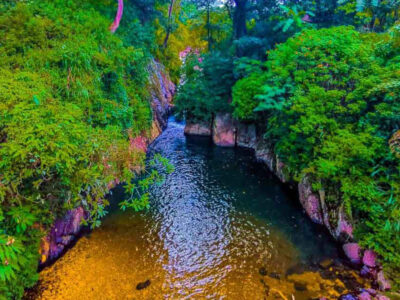 Rangala is a small village located in Kandy District, Central Province, Sri Lanka. It is situated approximately 35 km (22 mi) northwest of Kandy in the Knuckles Conservation forest, near Kotta Ganga. Rangala natural pool is one of the most interesting place among local travelers in Sri Lanka. It is located in Kandy district of Central Province. This was widely popular after the 2017. Some Facebook pages have shared some beautiful photos of this natural pool and which were hugely attracted people on this. However, This was a hiding location a few years ago. But nowadays, many travelers' visits here due to many reasons.
---
Read more
We are sorry, there are no reviews yet for this accommodation.
