Weligama
Weligama is a town on the south coast of Sri Lanka, located in Matara District, Southern Province, Sri Lanka, governed by an Urban Council. The name Weligama, literally means "sandy village" which refers to the area's sandy sweep bay. It is approximately 144 kilometres (89 mi) south of Colombo and is situated at an elevation of 9 metres (30 ft) above the sea level.
Weligama (meaning 'Sandy Village') is an interesting blend of lively fishing town and beach resort. The sprawling main settlement and coastal road is somewhat scruffy and not that easy on the eye, but you'll find the sandy beach is attractive once you're away from the main section; there's a couple of cove beaches west of the centre. At the east end of the beach, there's an enormous new concrete Marriott hotel, which towers over the surrounding buildings and looks completely out of place.
Weligama's benign beach break is ideal for novice surfers and many independent travelers learn to ride their first waves here.
| | |
| --- | --- |
| Languages spoken | Sinhala & English |
| Currency used | LKR |
| Country name | Sri Lanka |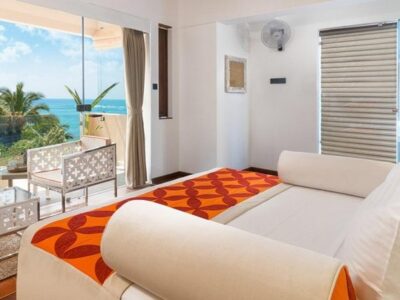 212 Sangananda Mawatha , Kapparatota, Weligama
'Ayurvie Weligama' is the latest addition to its collection of experiences. The resort opened its doors to guests on 15th March 2018, after the ceremonial opening held with the presence of Honorable Minister John Amarathunga, Minister of Tourism & Christian Affairs, H. E. Jean-Marin Schuh, Ambassador of France to
Bimbarama Temple
Cinnamon Plantation
Tea Factory
Galle Fort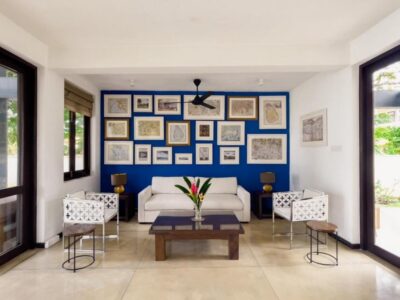 Set on the magical Weligama bay, famous for its long sandy beach and laid-back vibe, Parangi is a chic beach-front boutique villa curated to be your ideal tropical beachside getaway. Influenced in its concept & decor by the great spice traders & explorers that sailed to Sri Lanka's south coast many centuries ago,
Surfing
Snorkeling & Diving
Plantation visit
Rainforest Hike
Unfortunately no tours were found.
Unfortunately no car rentals were found.
