x
Thank you for submitting an inquiry. We will get back to you as soon as we can.
Kudumbimalai Tour – Batticaloa Excursions
1 day - Offered in: English - Max 30 people
Discover a breezy ride in a tuk tuk to Kudimbimalai
Visit military museum
Hiking to Kudumbimalai rock
Dine in for a delicious meal
Activities
Kudumbimalai, also known as Thoppigala mountain, is located in the western region of Batticaloa amidst a thick jungle.
Timings to choose from :
One day - 9.00am to 5.00pm
Discover a breezy ride in a tuk tuk to Kudimbimalai
You will be taken on a breezy ride in a tuk tuk to Kudimbimalai where you can step out of the tuk tuk on your way to click some pictures of the scenery.
Visit military museum
Kudumbimalai and the surrounding area has a background connected to the 30 year civil war that took place in Sri Lanka and a military museum that you can visit while you are there. After a quick visit to the military museum you can start the climb!
Dine in for a delicious meal
Hiking can be a good sport for you to burn a lot of calories. Kudumbimalai is a 1.750ft mighty rock that you will have to climb but it will be all worth it for the breathtaking view that you will witness after the climb.
After descending down from the hike, you can dine in for a delicious meal prepared by the locals and head back to Batticaloa town by 5 in the evening to relax the rest of the night.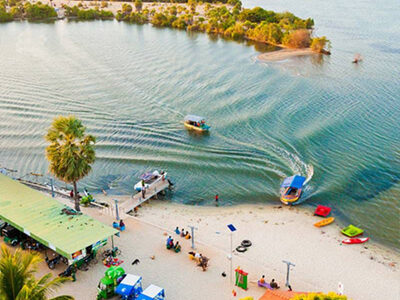 Among the major cities in Sri Lanka, Batticaloa is one. It is located along the Eastern Coast of Sri Lanka. This commercial centre of Eastern Province holds many sites and is surrounded by nature's beauty.
1 Accommodations
5 Tours
0 Car rentals
We are sorry, there are no reviews yet for this tour.
